Cosmetic Dentistry
Most people who are unhappy with the appearance of their teeth do not realize the numerous ways cosmetic care can heal a smile. Cosmetic dentistry can correct crooked teeth, spaces between your teeth, chipped teeth, broken or missing teeth, stained or discolored teeth and having a "gummy" smile. Dr. Loganathan and his team create a customized treatment plan for you, based on your age, goals and your comfort level financially.
Whitening
If you've ever wished for a white brighter smile, don't wait any longer! At Dorothy Lane Dental you can get dental strength whitening to fit every budget!
OPALESCENCE® GO
Our Opalescence® Go is a very cost efficient whitening treatment that provides dramatic and long lasting results. These pre-made whitening trays are comfortable and easy to use.
A dental implant is needed to replace a missing tooth/teeth and is a surgical component that is placed within the jaw bone to support a dental prosthesis such as a crown, bridge and dentures and acts as an anchor.
WHITENING FOR LIFE
Our Whitening for Life program allows our patients to maintain both a healthy and whiter smile for a lifetime. This program allows our patients to get custom made whitening trays and a starter pack of whitening syringes ranging in percentage based on sensitivity. Not only do you get custom made trays and starter syringes you will receive a free touch up syringe once a year!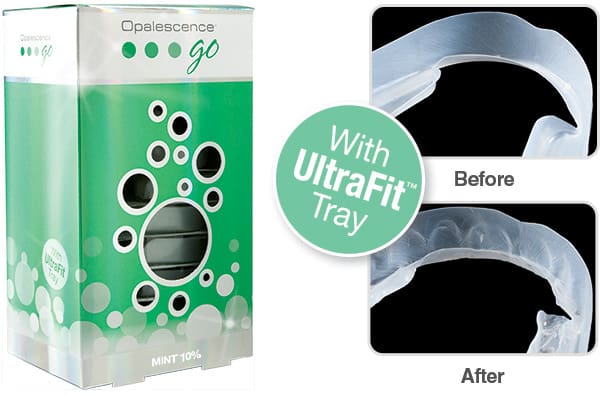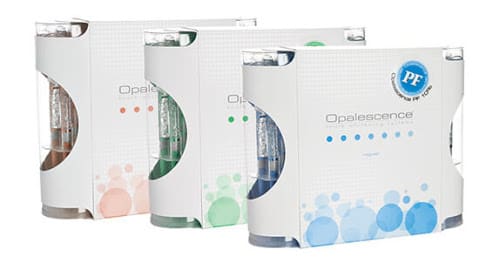 CALL US TODAY TO GET MORE DETAILS AND TO SEE WHICH WHITENING OPTION IS BEST FOR YOU!
Anterior Bonding
Anterior bonding is a cosmetic procedure where composite resins (tooth colored fillings) are permanently bonded to the tooth, often times without reduction in the tooth structure. The bonding material is sculpted so that it looks like a natural tooth. Anterior bonding is more cost effective than other cosmetic treatments but it is more susceptible to breaking and becoming stained. Cosmetically anterior bonding is done correct minor chips, discoloration, gaps, misaligned teeth or tooth size.
Porcelain Zirconia Crowns
A dental crown is essentially a cover or cap used to restore tooth shape, function, appearance and strength. A porcelain zirconia crown is used in cosmetic dentistry to correct large chips or fracturing, discoloration not able to be restored with bonding, large gapping, misaligned teeth or tooth size.
Gingival Contouring (Reshaping)
Gingival contouring is where the gum tissue is reshaped around your teeth and can be done in as little as one visit. Gingival contouring is done in cosmetic dentistry to improve your smile by evening out your gum line, removing excess gum tissue that is covering your teeth and removal of small amounts of gum tissue between the teeth.
ClearCorrect™ Orthodontics
ClearCorrect™ invisible aligners are an easy and comfortable alternative to traditional bracket style braces. ClearCorrect™ is done to correct misaligned teeth, gapping in teeth, over and under bite and malocclusion.
We're here to help. Contact Us!